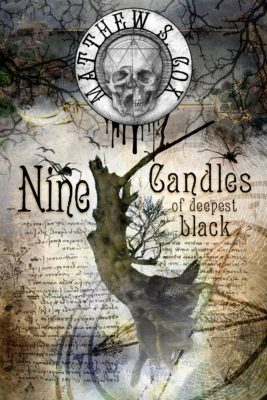 Greetings all!
My young adult horror novel is due for release in two days! (Coming up this Thursday).
As part of the release, Xpresso Book Tours is facilitating a blog tour for Nine Candles, which will kick off on the 19th. The complete tour schedule is posted HERE. As part of the tour, there is a rafflecopter giveaway:
Also, on Thursday the 15th, we're doing a Facebook release party (online only event). All are welcome to pop in, chat, and win some stuff.
Hope to see you there!
---
She saw it coming. She knew it would happen―but no one believed her.
Almost a year after tragedy shattered her family, sixteen-year-old Paige Thomas can't break free from her guilt. Her mother ignores her, doting on her annoying little sister, while her father is a barely-functioning shell. He hopes a move to the quiet little town of Shadesboro PA will help them heal, but Paige doesn't believe in happiness anymore.
On her first day at school, a chance encounter with a bullied eighth grader reawakens a gift Paige had forgotten, and ingratiates her into a pack of local outcasts. For weeks, they've been trying to cast a ritual to fulfill their innermost desires, but all they've done is waste time. After witnessing Paige touch the Ouija board and trigger a paranormal event, the girls are convinced another try with their new fifth member will finally work.
Once the darkness is unleashed, it's not long before they learn it will give them exactly what they asked for―whether they want it or not.