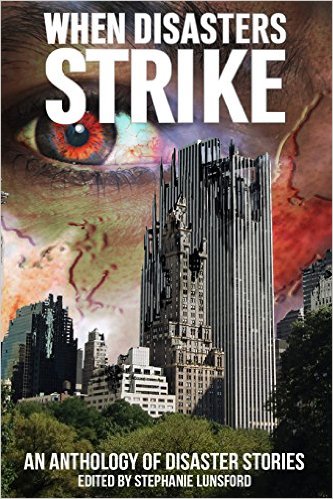 Some months ago, Stephanie Lunsford approached me and asked if I could contribute a short story to an anthology she was putting together to benefit a critically ill little girl (https://www.facebook.com/groups/1601289636786971) and help out with her medical expenses.
She'd read Division Zero, and asked me to go back in Kirsten (the main character's) past a bit for a peek into her earlier life. I wound up writing Into the Beneath, which happens twelve years prior to the events of Division Zero 1 (when Kirsten is only ten years old).
Curiosity Quills was gracious enough to let me send this over, and so I am one of thirteen authors in this collection of disaster, survival, and horror stories. (Truth be told, cyberpunk with ghosts struck me as a little out of the theme – but they wanted it… so, anyway.)
If you're a fan of horror stories, post apocalyptic tales, and tales of people dealing with harrowing situations (and you don't mind helping out a child in need), check out this anthology, now available on Amazon (http://amzn.com/B015TT5BH8). All proceeds from the sale of this anthology are going to benefit Emily.
Happy reading!