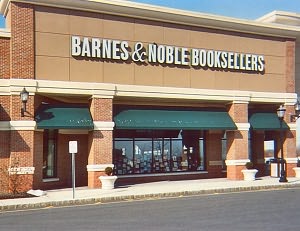 Book Signing – On August 18th, I'll be at the Barnes & Noble of East Brunswick from 7-9pm. If you can drop by, please do. The more people who show up, the more B&N likes me.
Brunswick Square Mall

753 Rt 18 Brunswick Square Space 318 East Brunswick, NJ 08816

732-432-0100
Things have been pretty busy lately, between writing and editing, so I haven't set aside much in the way of time to post something here. With Hand of Raziel (Daughter of Mars 1) signed a short time ago by Curiosity Quills, I've been working on part three. Ghost Black (the current working title) is one chapter from finished.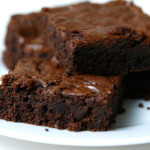 Normally, after I complete a first draft, it's hard not to dive right back in and do another pass. I feel a bit like a kid sitting next to a jar full of dark chocolate brownies… unable to resist. At the moment, there's enough going on to keep me distracted and give me the chance to let it sit. Taking a break to clear the mind lets a writer look at something with fresh eyes. Much better to let a manuscript sit for a while before going back through it, but it's so damn hard to resist.
I should be getting final production copies of Archon's Queen to review any day now (Awakened II), which is due for release on August 10. (Speaking of which, please join me on Facebook for the release party here.) A number of edits for CQ are waiting in line, as well as a handful of beta reads for friends. Hopefully, it won't be too difficult to stop that kid from grabbing a brownie for a few weeks while I catch up.
Holy Eighties, Batman.
It's hard not to feel nostalgic lately. I recently read Ready Player One by Ernest Cline. If you're somewhere between 35 and 50, and have even mild geek tendencies, this is a must read. It picked at a lot of old memories, and made me want to spend a few hours on an emulator site playing 30 year old video games.
On top of that, my all-time favorite cartoon strip, Bloom County, is back. Berkley Breathed has come out of the dark and resumed his beloved strip via Facebook. Apparently, the long hiatus he'd taken was due to growing tired of the overbearing PC police and fighting with skittish newspaper editors. I can't wait to see where he takes the denizens of Bloom County with the freedom of publishing on Facebook.
Add to that we've got a Bush hoping for the White House, unrest overseas, Mad Max, Terminator, Star Wars, and Jurassic Park in the theaters… televangelists losing their grip on reality… egads. If leg warmers and big hair comes back, dive for cover and grab a helmet.
Looks like we're in for a hell of a ride.