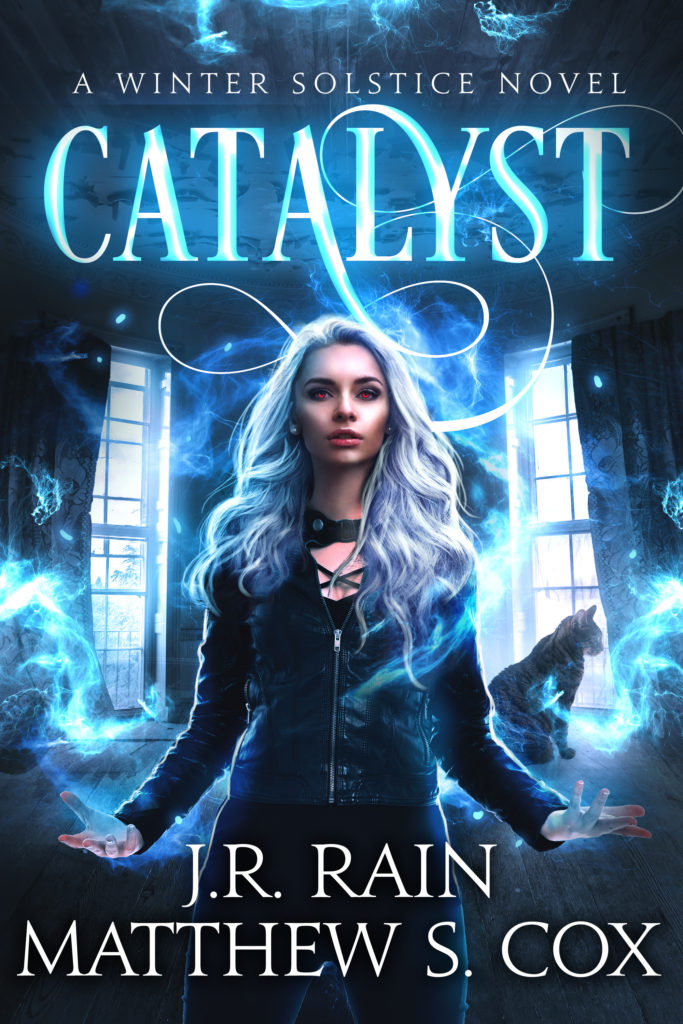 Greetings, All!
I'm thrilled to share the cover for the upcoming third novel in the Winter Solstice series with J.R. Rain, Catalyst!
-Matt
---
Back home from Russia, Solstice Winters confronts a scarier problem than a lizard the size of a garbage truck: immortality.
She won't exactly live forever, but ten thousand years isn't much different. In the blink of an eye to her, everyone she loves will be gone. Being the only elf in the world is a lonely future, but at least she has her cat to talk to.
Good thing he talks back.
Solstice doesn't have too long to mourn as someone thoughtfully sends a magical assassin to take her mind off the family she'll eventually lose. She's fairly certain the Ordo Sanguinem Aeternam didn't summon it since they're far too inept for elder magic. Before she can figure out where it came from, her friend Jade asks for help investigating a stolen mummy.
Upon discovering the mummy stole itself, she realizes New York is about to have a serious problem of the ancient kind if she doesn't deal with it fast… and someone powerful still wants her dead.
Between an out-of-control mummy and a magical assassin, outliving her family is the least of Solstice's worries.
---