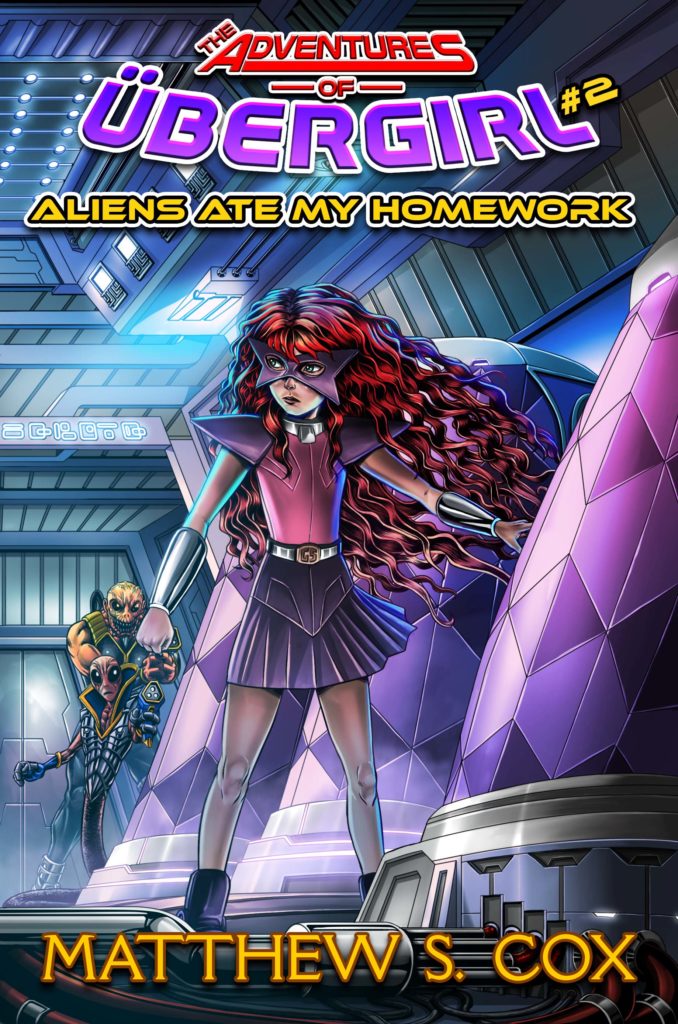 Kelly Donovan wants to save the Earth from aliens, but her plan has a serious snag—she needs to do it before bedtime.
It's been a few weeks since the Nolmek scattered giant crystals around the world that unintentionally gave some people super powers. They also nearly eliminated war and shared technology to solve famine, drought, and pollution, so pretty much everyone loves them. Alas, the aliens didn't visit Earth purely out of kindness.
They needed a primitive species to enslave.
Kelly discovers they're speeding up their plans, already abducting people from the super-prison right out from under the cops' noses, the same prison her mad-scientist father is stuck in. She's desperate to protect him, but unfortunately, no one is willing to believe the Nolmek could be bad guys. Worse, they know she's on to them.
If she can't find proof of the aliens' plan, stop the invasion, and be in bed before nine, she faces worse than the enslavement of humanity—she'll be grounded.
Series: The Adventures of Übergirl (2)
Genre: Superheroes, comedy, kids
Intended audience: 8+ (fun for adults, too!)
Available from: Amazon • Audiobook • Signed Paperback
Return to Books Main • Go to Series List