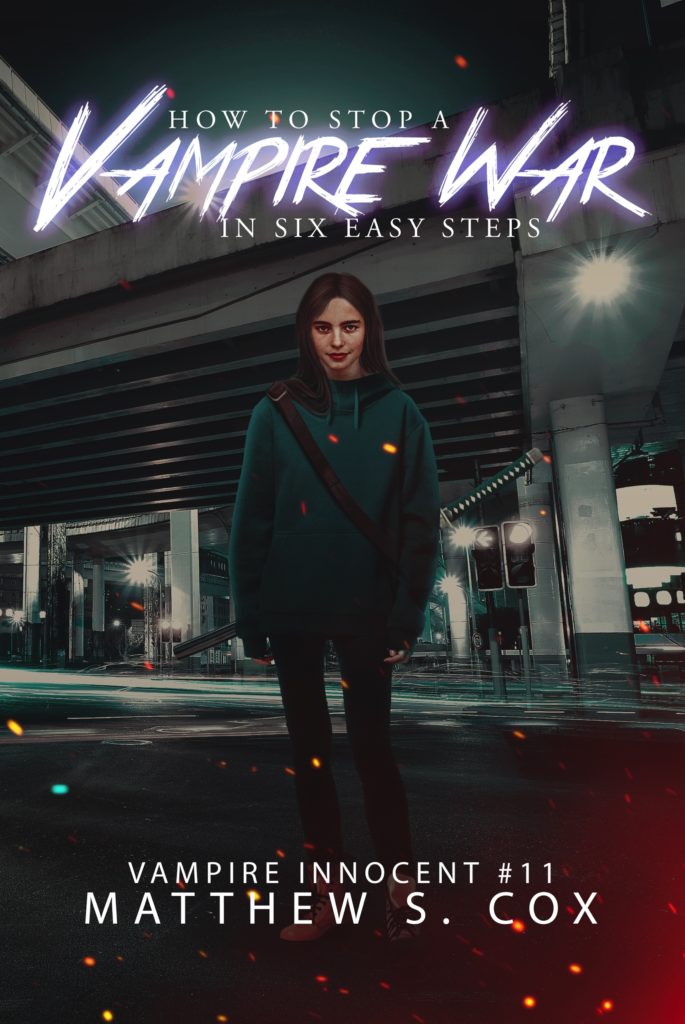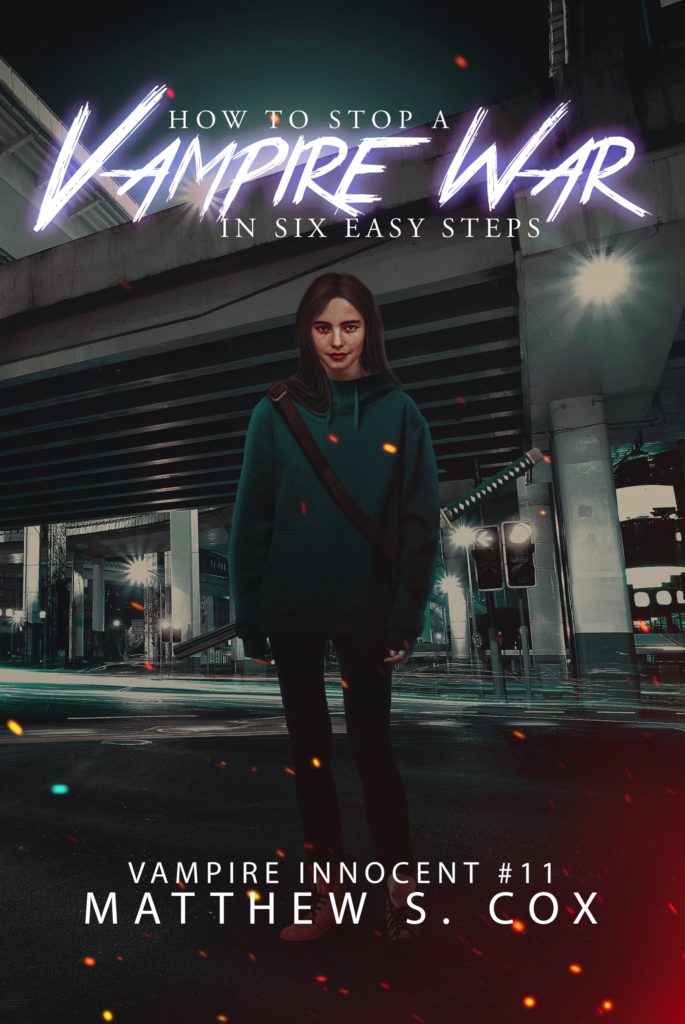 Greetings, All!
Book 11 in the Vampire Innocent Series How To Stop a Vampire War in Six Easy Steps is now live on #kindle!
---
Nothing has complicated Sarah Wright's life as much as losing it.
Discovering vampires and other supernatural creatures are real took the sting out of being murdered by her ex-boyfriend. She's enjoying her new reality, even if taking a knife to the heart was the sanest thing to happen to her since.
Not quite a year into being an immortal, Sarah's embraced the supernatural world hidden beneath the veneer of modern society. Vampirism is crazy fun as long as no one's trying to kill her (again). She's doing her best to keep her head down and help her kid sister sell Girl Scout cookies, but it's not quite as easy to stay off the radar after becoming an official member of vampire society.
A random attempt on her unlife proves old grudges haven't been forgotten.
Somehow, Follows Rules Girl has made enemies of the immortal kind.
Aurelie's decree of protection obligates her to respond, all but guaranteeing a city-wide war among the elders. Worse, the Wright family will be at ground zero… unless Sarah can find a way to stop it.