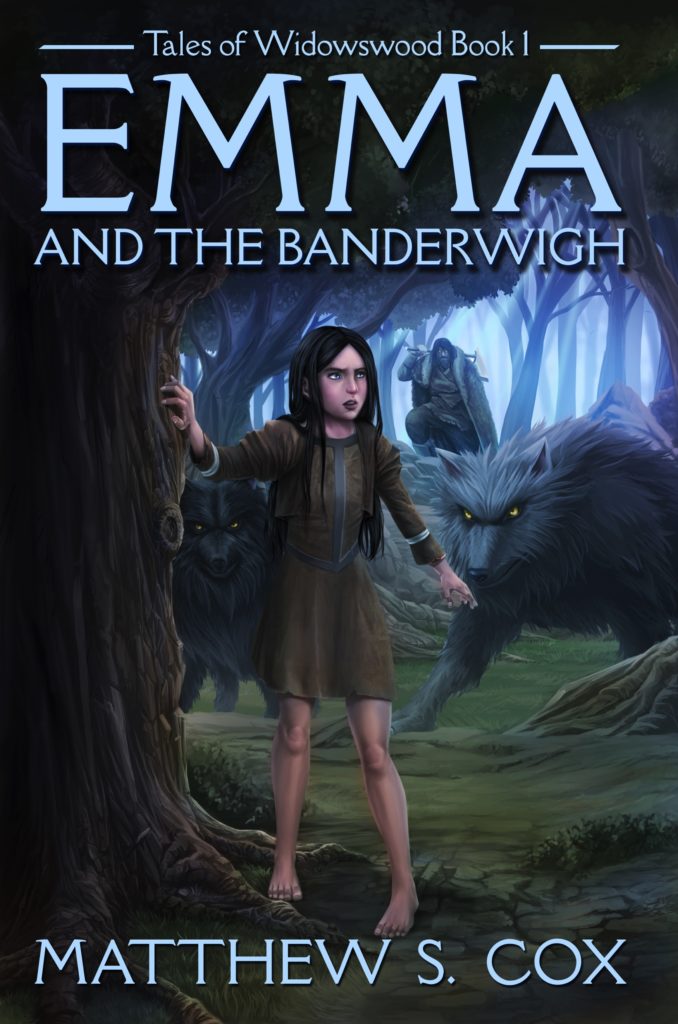 Ten-year-old Emma doesn't believe in faerie tales or monsters that secret children away in the night—until she meets one.
She lives in a quiet village at the edge of Widowswood with her parents, her Nan, and her little brother, Tam. Ready to abandon the whimsy of childhood, she finds the boredom of chores comforting and Nan's fanciful bedtime stories silly.
One morning, a wan and weary older girl staggers out of the woods and sets the entire town aflutter with whispers of a child-stealing monster lurking in the forest. Nan tells her of the Banderwigh: a dark soul who feeds on sorrow and drains the life from children's tears.
Darkness comes calling on Emma's happy home, threatening the reality to which she desperately clings. The impossible becomes more and more real, forcing Emma to reach inside herself for the ability to believe. Her family depends on it.
---
Series: Tales of Widowswood (1)
Genre: High fantasy, middle grade
Intended audience: 8+
Available from: Amazon • BN • Kobo • Other • Signed Paperback

Return to Books Main • Go to Series List
---