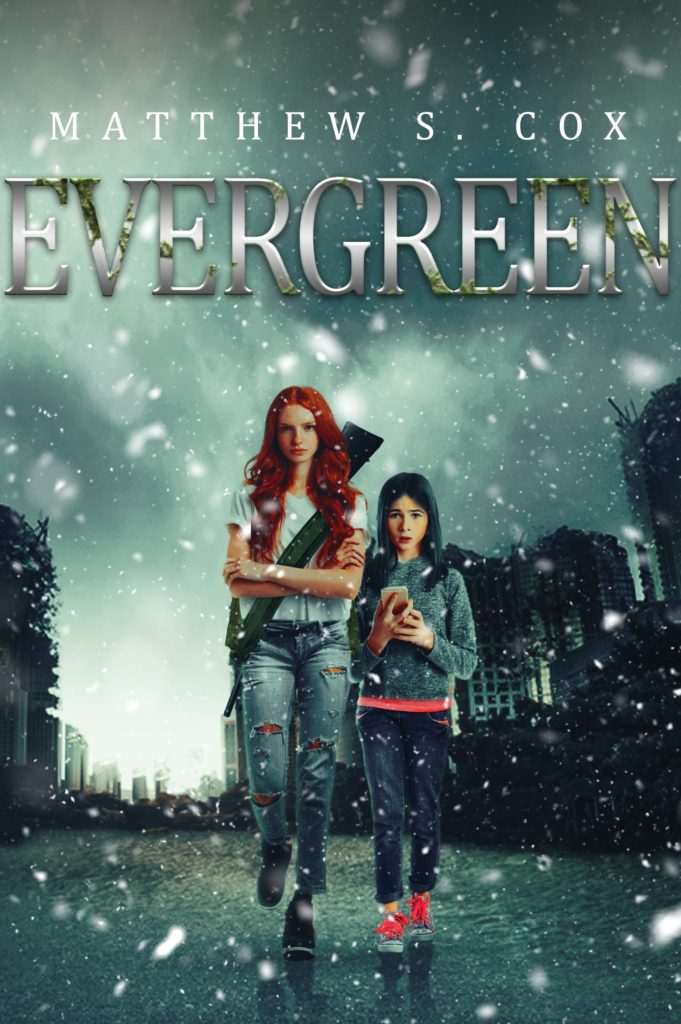 Harper Cody used to worry about the SATs or a getting a new laptop for Christmas… but now, she only wants to keep her little sister alive.
At 5:59 a.m. early in September, life as she knew it came to an end with a nuclear flash ninety miles away in Colorado Springs. For two months, her family sheltered in the basement of their home, surviving on whatever canned goods Dad could scavenge. Passing evacuees told of a safe haven in the mountains, but her father refused to leave. He thought their home was safe… until a gang of looters kicked in the door.
Four years ago at thirteen, Harper won trophies for competition shooting, but killing a man pointing a gun at her is nothing like nailing targets at a range. Hesitation cost her parents' lives. With no other options, she grabbed her little sister and ran away from the only home she'd ever known into a world she no longer recognized.
The promise of safety in Evergreen gives her hope, but unless the girl voted sweetest in her class can find the nerve to kill, Harper—and her kid sister—are as good as dead.
---
Series: Evergreen (1)
Genre: Post-apocalyptic, survival, realism
Intended audience: 14+
Available from: Amazon • Audiobook • Signed Paperback

Return to Books Main • Go to Series List