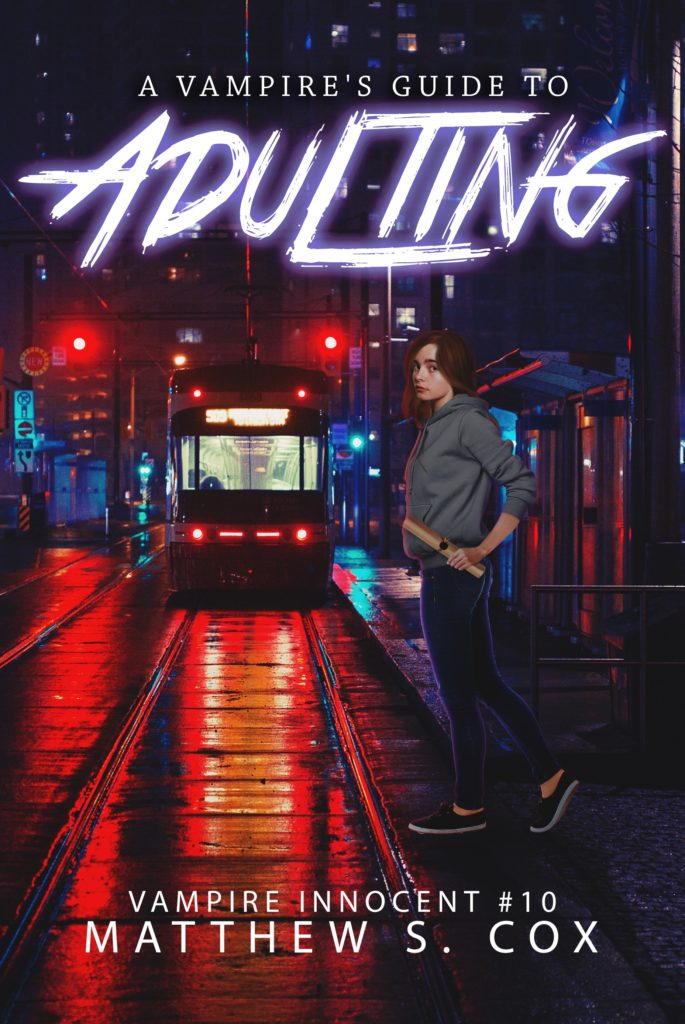 Sarah Wright has experienced no shortage of stressful situations since becoming a vampire, but she's about to face the most terrifying one yet—being the adult in the room.
Nine months into undeath, Sarah's found her stride. She's comfortable in her fangs, managing family and school, and relatively content. Treating her parents to a weeklong vacation in Iceland sounded like an awesome idea back in December, but the reality of being responsible for her siblings while they're away is terrifying. She'd be less afraid of a twelve-foot-tall troll.
Wait… only a dream. Magic portals aren't real. Right?
The first few days playing mom give her weak hope she might not screw things up too bad. All seems manageable until the local vampires come calling. Her probationary period is over. Time to become official. Arthur Wolent couldn't have picked a worse time to send her on an errand.
It's only a simple delivery—to Southern California—while her siblings are home without parents. What could go wrong?
---
Series: Vampire Innocent (10)
Genre: Dark comedy, vampires, urban fantasy, paranormal
Intended audience: 13+
Available from: Amazon • Signed Paperback • Audiobook