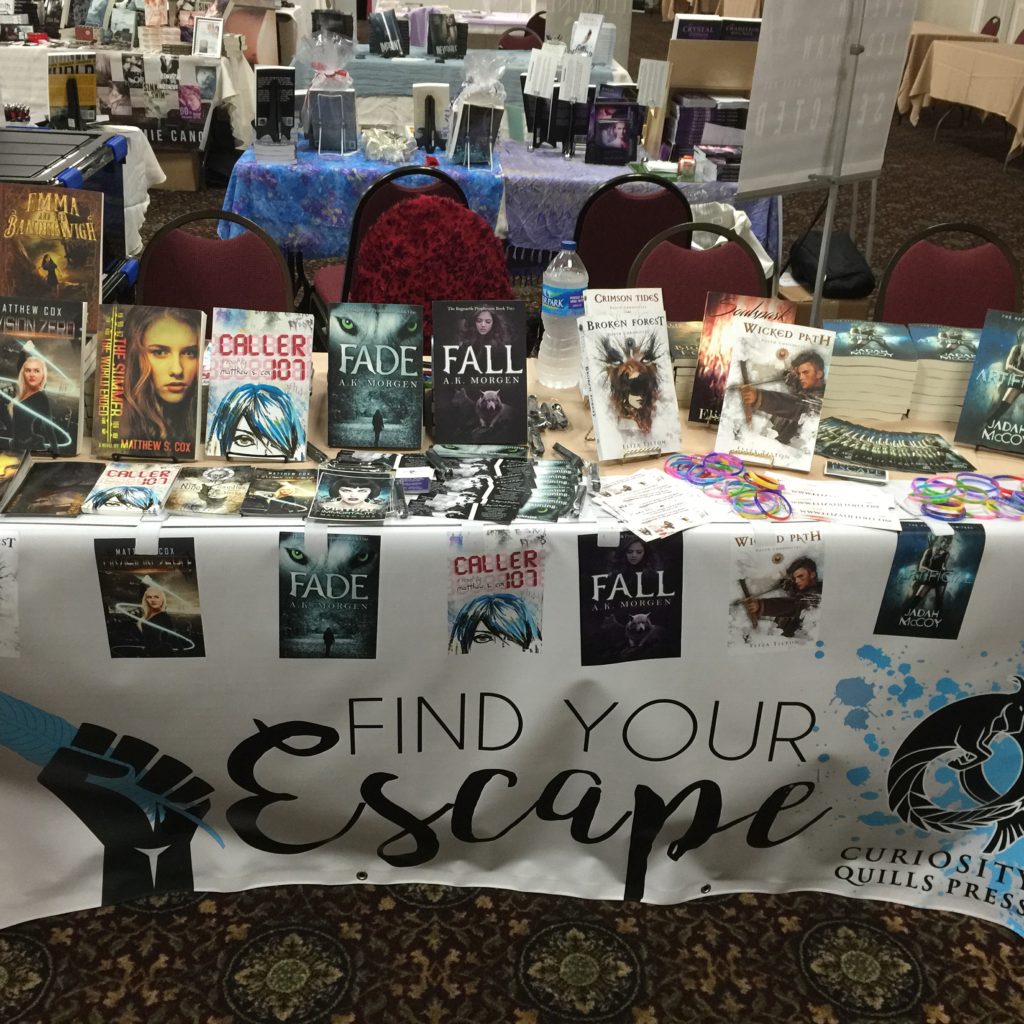 Greetings all.
Again, been awhile since I had the time to put up a blog post… quite busy.
At the end of June (22-27) I was in Nashville at the Utopia con, meeting a whole bunch of fun people – authors, readers, bloggers, cover artists, etc. The 13-hour car ride I could maybe do without, but the con itself was a lot of fun. (Coming from someone who generally avoids disruptions to the usual routine, I suppose that says a lot that I'd be up for doing it again.)
I also got to meet some fellow Curiosity Quills authors – Ayden Morgen, Eliza Tilton, and Jadah McCoy (though Jadah is like a coalescence of energy in human form – she didn't spend a lot of time at the table.)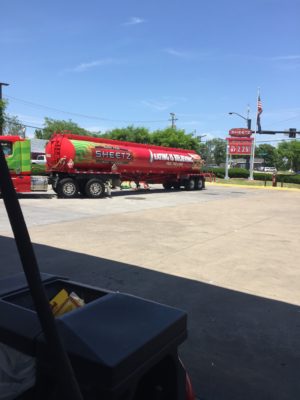 I did the ride in one shot both coming and going… (this photo is somewhere in Virginia along I-81.) It wasn't as bad as I thought it would be, but still… if not for lugging boxes of books, perhaps flying would be better despite the cost.
Anyway – in other news – we're coming up on July 18th, and the release of my vampire novel, Chiaroscuro – The Mouse and the Candle. We're doing a release party (online event) on Facebook – https://www.facebook.com/events/1191383477559548/ – that all are welcome to pop in.
We have a bunch of prizes to give away during the event, including two $10 amazon gift cards, two signed copies of Chiaroscuro, 3 of my ebooks, and a list of other ebooks generously donated by their respective authors:
Escape from Witchwood Hollow – Jori Mierek
Treasure Darkly – Jori Mierek
Cogling – Jori Mierek
Without Bloodshed – Matthew Graybosch
Five Out of the Dark – Holli Lloyd Anderson
Winner's Pick of (How to Date Dead Guys / How to Ditch Dead Guys / Dead Girl Running) – Ann Noser
The Artful – Wilbert Stanton
Love In the First Degree Anthology – Clare Dugmore & Others
Broken Branch Falls – Tara Robinson
Broken Forest – Eliza Tilton
The Unquiet Dead – Chris Dubecki
Goat Children – Jori Mierek
Victorian – Jori Mierek
Gears of Brass Anthology – Jori Mierek & Others
The Undead – Linda Coy Elmore
In addition to the release, Curiosity Quills is putting Prophet of the Badlands (The Awakened series book 1) on sale for .99 (ebook only) on July 23 and 24.
I'm busily working on edits for book 4 in that series (Daughter of Ash) now.
Anyway, I'll stop rambling for now. Have a great weekend!
-Matt