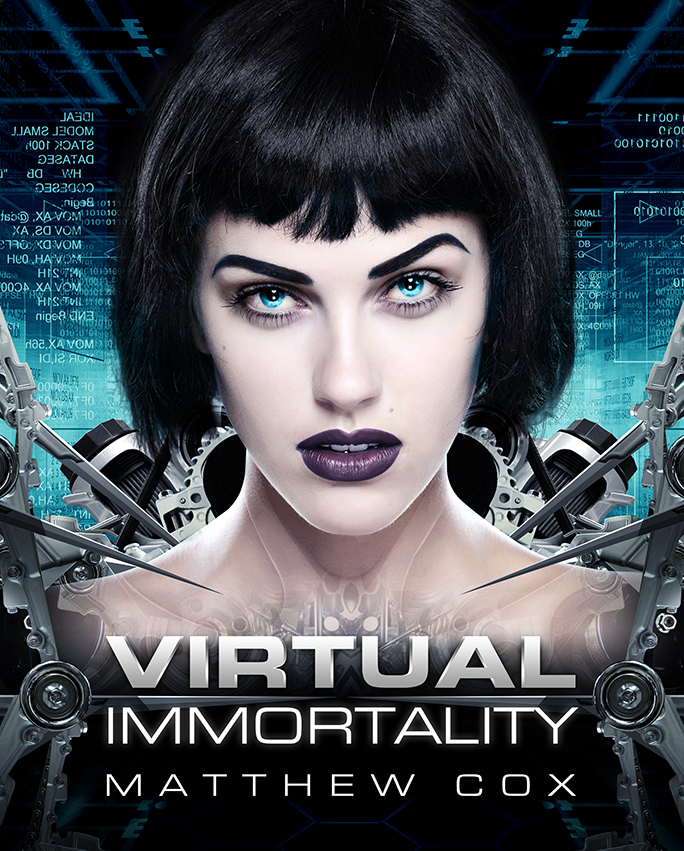 A little over one week left until the release party for Virtual Immortality, and I'm brimming with excitement! For those of you who don't know what a Facebook release party is, a bunch of us get together online at the same time and race to keep up with a page updating too fast.
The event will be hosted by Leslie Whitaker, who will post an assortment of games (caption contests, brain teasers, sharing games etc.) Winners for these games will be selected by her, for prizes ranging from two hardcover copies of Virtual Immortality, an e-copy, two 18×24 posters of the cover art, and some cover-themed trinkets made by Justplummy Swagit.
Hope to see you there!
Goodreads Giveaway (Hardcover) – Ends May 19
https://www.goodreads.com/giveaway/show/89241-virtual-immortality
Facebook Release Party – May 15th – 3:00 to 5:00 PM EST.
https://www.facebook.com/events/1419653974962211
My Author page (if anyone wants to click the Like button 🙂 )
https://www.facebook.com/MatthewSCoxAuthor
Twitter:
@Mscox_Fiction