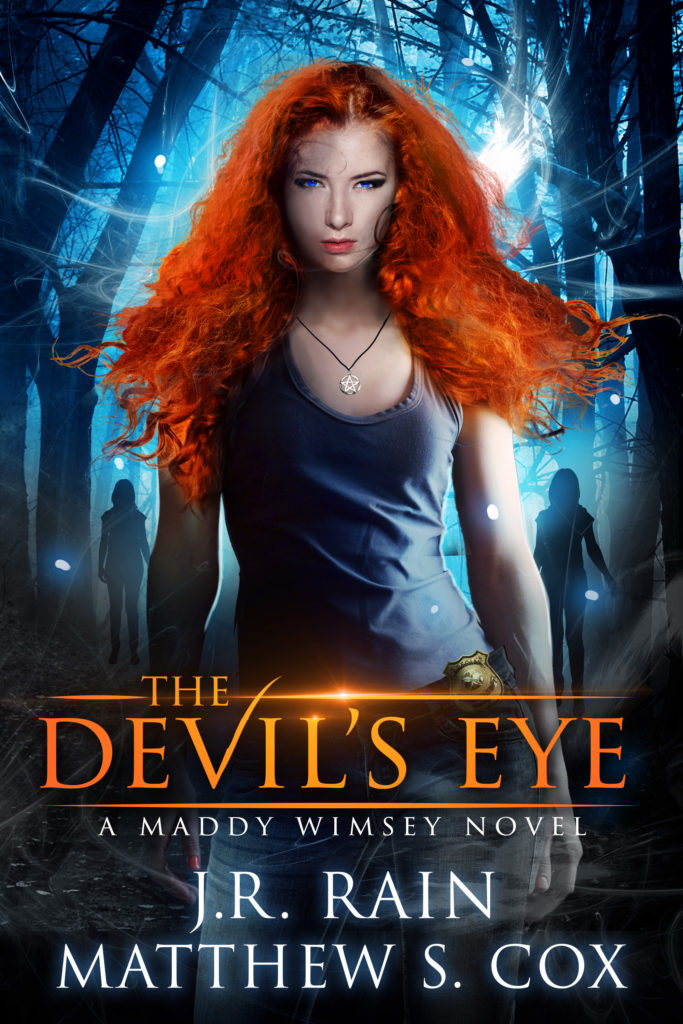 Maddy Wimsey #1 – [With J.R. Rain]
Detective Madeline Wimsey tends to stand out with her wild red hair, pentacle amulets, and offbeat methods, but she has a tool few other cops use―magic.
Maddy knows the universe wants to balance itself out, so she isn't above tossing around a spell or two whenever a killer's karma needs a little nudge in the right direction. As a member of a practicing coven, she's used to strange looks, hushed whispers, and rolled eyes, but couldn't care less what people think of her.
After a man turns up dead in a grisly satanic rite, her fellow detectives are quick to crack jokes. Since they can't tell a pentacle from a pentagram, Maddy's happy to get the case. She suspects the ritual to be the work of amateurs, a theory that pans out when they track down the pack of clueless high school students who made the shrine in the woods. Convinced all is not as it appears to be, Maddy asks the Goddess for a push in the right direction and learns a disturbing truth:
The Devil's Eye is watching her.
---
Maddy Wimsey Series page • Books Main
---