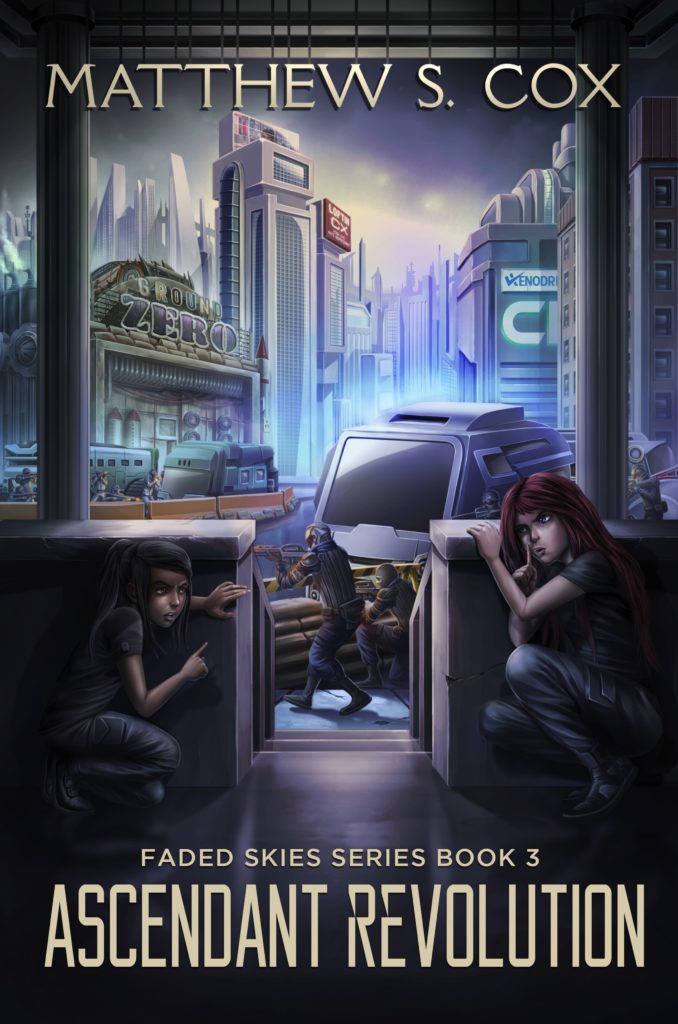 Nine-year-old Maya dreads living in the Habitation District with her new family. It's not the lack of video games or her shabby clothes, or even wondering if she'll eat from day to day—it's the giant target on her back.
Her ex-mother's offer of a truce scares her more than any threat the woman could have made. Both her new parents are former Special Operations soldiers, but even that provides little sense of safety. Barely a week goes by without an abduction attempt over her connection to Ascendant Pharmaceuticals.
After one such random attack, Maya discovers information that leads the Brigade to come up with a risky plan: use her unique combination of small size and large brain in an operation that could end the Ascendant threat for good. Hoping to peel the target off her back, Maya accepts the mission.
Her Brigade friends assure her it's completely safe.
Freakishly intelligent kids can do many things well, but commando raids aren't on the list. Her idealism leads to real bullets flying, crushing her hopes to live like a normal child.
She'll be happy to live at all.
---
Series: Faded Skies (3)
Genre: Post-apocalyptic, dystopian future, cyberpunk
Intended audience: 16+ (mature language and situations)
Available from: Amazon • BN • Kobo • Other • Signed Paperback