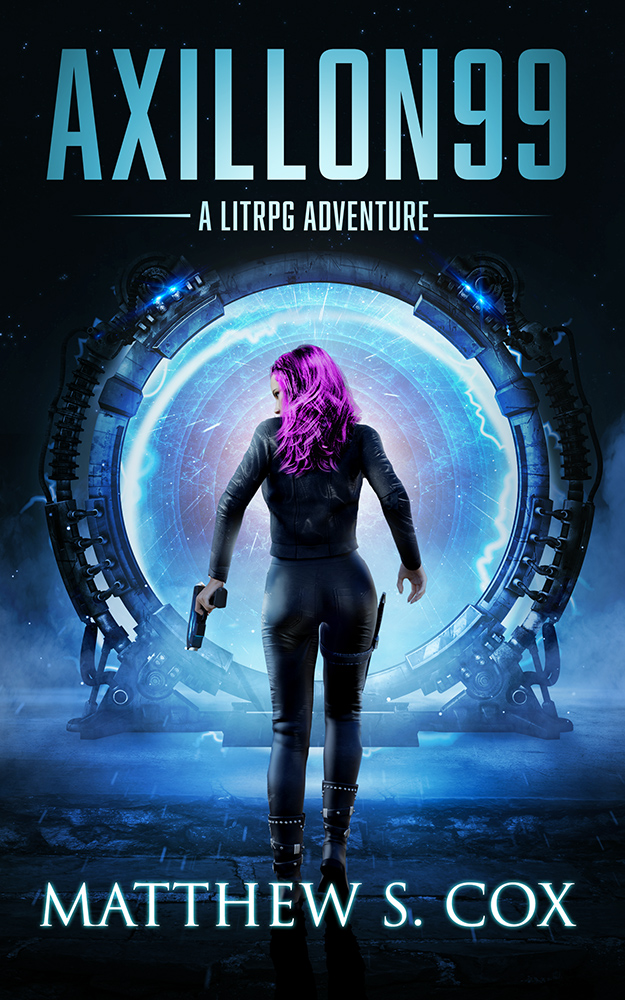 Death isn't a big deal in the virtual world of online gaming, but after poking her nose where it doesn't belong, Dakota Marx finds herself running for her life―and reality doesn't come with a respawn.
At twenty-two, she's still slinging coffee at an Amazon Cafe despite having a degree in programming. It's not because she's unlucky, unmotivated, or even that she fancies herself an underground activist crusading against evil corporations… hunting for a 'real' job would take time away from her game.
Axillon99 is the world's most popular multiplayer online experience, with a universe containing billions of planets to explore. Ever since video games broke the screen barrier, plunging players fully into their characters, reality just can't compete.
Cognition Systems International announces a ten million dollar prize to celebrate the release of the next generation Neurona 4 interface helmet. After her crew decides to try chasing the money, Dakota discovers a sinister intent behind the new technology. Going public threatens the lives of her friends, but keeping CSI's secret could destroy the very fabric of society.
---
Series: n/a
Genre: LitRPG, science fiction, dystopia, space
Intended audience: 14+
Available from: Amazon • BN • Kobo • Other • Audiobook • Signed Paperback
Return to Books Main • Go to Series List